Otsuka/Saikachido Relics Park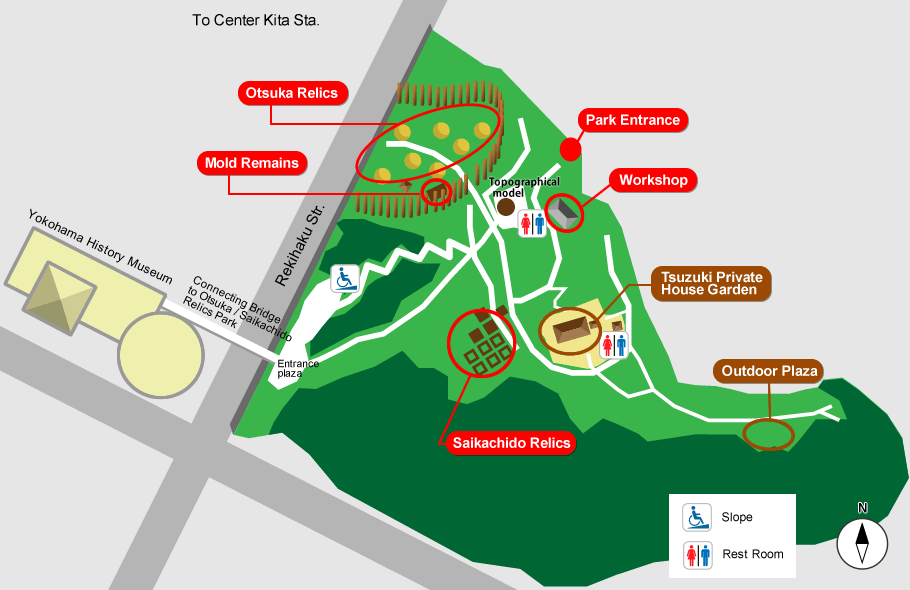 | Saikachido Relics | Mold Remains | Otsuka Relics | Park Entrance | Workshop |
| Tsuzuki Private House Garden | Outdoor Plaza |
Saikachido Relics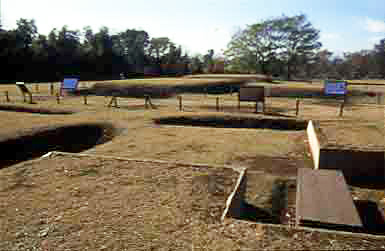 The necropolis of those who had lived at Otsuka Relics and called a gutter surrounded square necropolis. Unique feature includes a low square bank and a gutter surrounding the square. The exhibit preserves the conditions at the time of excavation and displays the reproduced wooden coffin to see the inhumation process at that time.
Mold Remains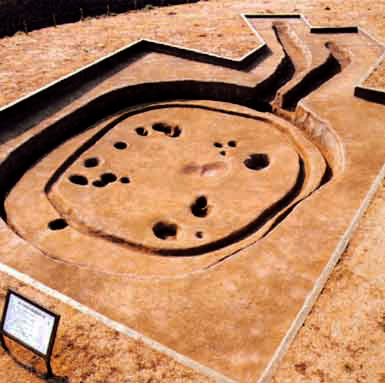 Otsuka Relics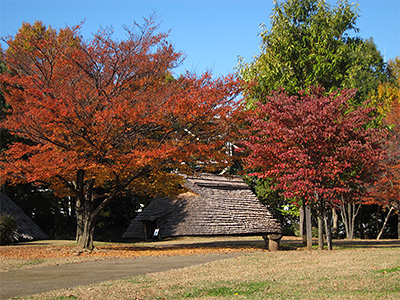 The remains of a village in Yayoi Era, approximately 2,000 years ago. The moat was constructed around the village to prevent enemy attacks. One hundred people were considered to live there those days. There are seven pit dwellings a high-floor storehouse, molded remains, and a wooden bridge in the relic.
Park Entrance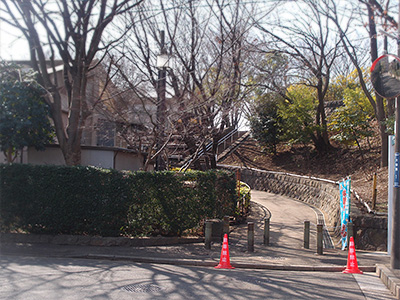 Workshop
Learning by experience courses are offered here. Those for elementary school children includes zori (Japanese sandals) weaving and comma-shaped beads making. The museum also provides one for adults such as earthenware making and paper manufacturing.
Tsuzuki Private House Garden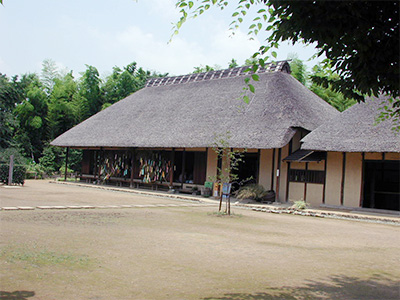 A private house in the middle of the Tokugawa Period. The house of Nagasawa Family, who used to be the head of the former Ushikubo Village near the Relics Park was moved here. The main house is built parallel to the stable, called "Hiroma (Salon) Style" which is unique to the South Musashi district.
Outdoor Plaza
Outdoor facilities to learn history. Also, there are a number of open spaces for playing such as the Experience Plaza, Grassland Square and Grove Area.