Floor Guide
Permanent Exhibition Room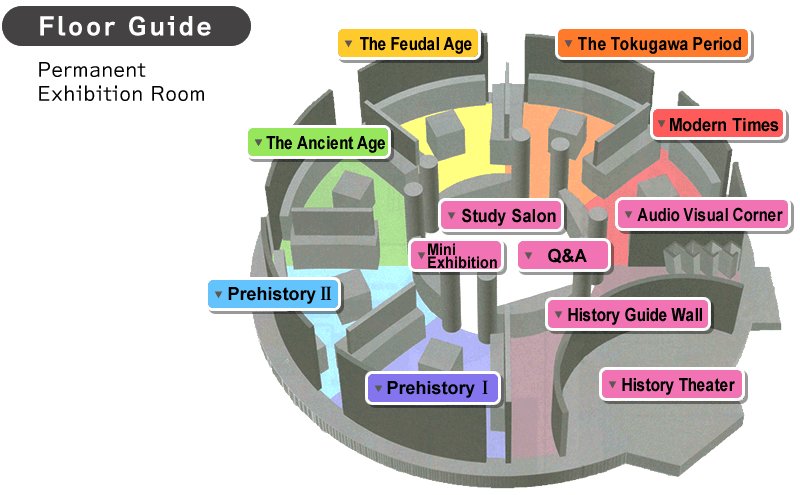 Prehistory I

Live on blessings of Nature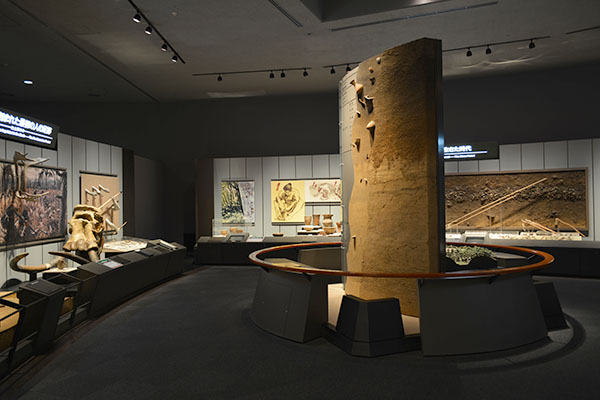 Life of Pre-Earthenware and Jomon Era when people had lived on blessings of Nature.
Prehistory II

Start of rice growing and battles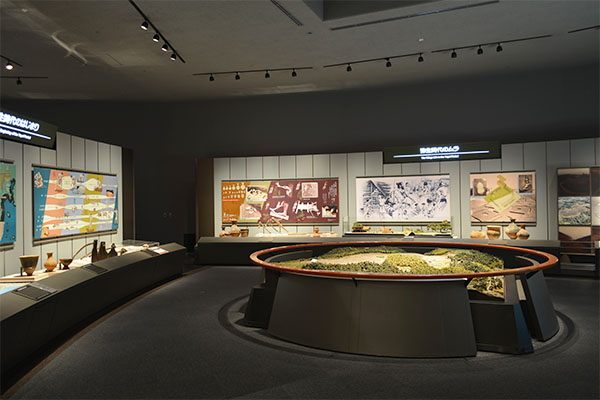 Life of Yayoi Era as seen in Otsuka Relics, a village surrounded by a big gutter.
The Ancient Age

Birth of ancient nations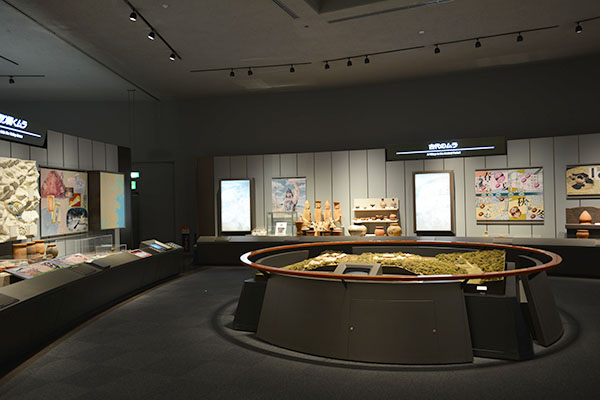 Interaction of people and trade flows related to the Tsuzuki Regional government office
The Feudal Age

Living in medieval wars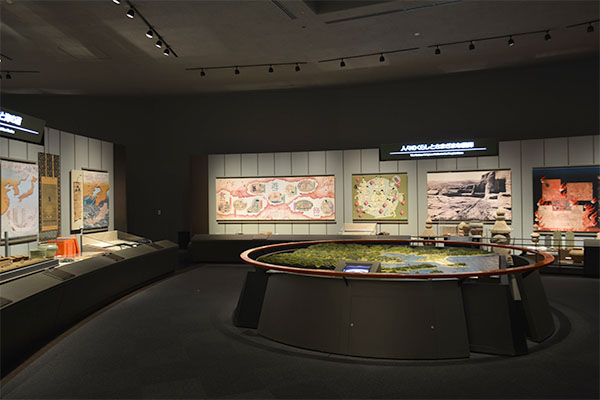 Prosperity of Mutsura Minato, one of the sea gates in Kamakura
The Tokugawa Period

Living in the peaceful days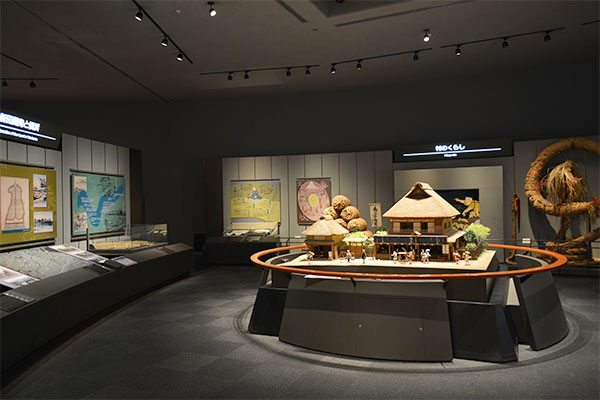 Tokaido and the prosperity of post towns
Modern Times

Changing Yokohama and citizens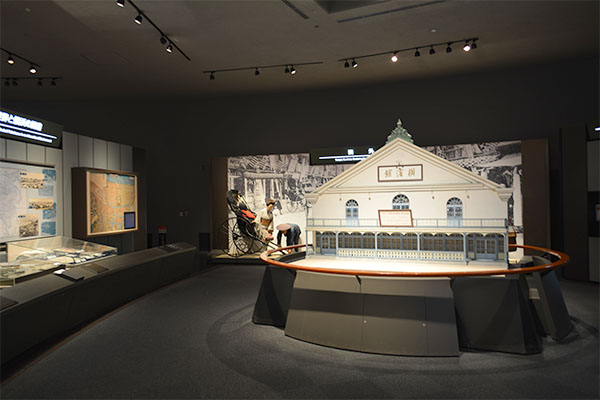 Opening of Yokohama Port and the changes of life thereafter
Audio Visual Corner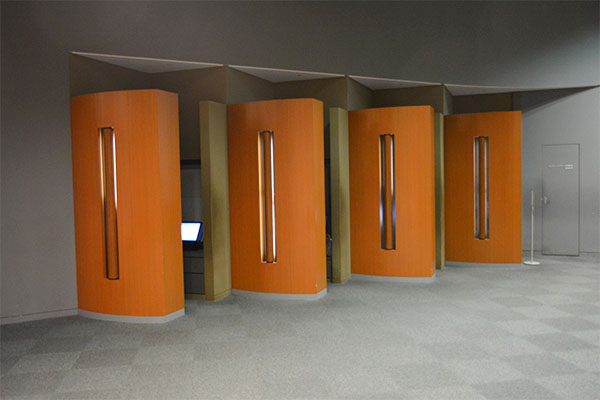 Visitors can enjoy videos on the history and major cultural properties of Yokohama.
Study Salon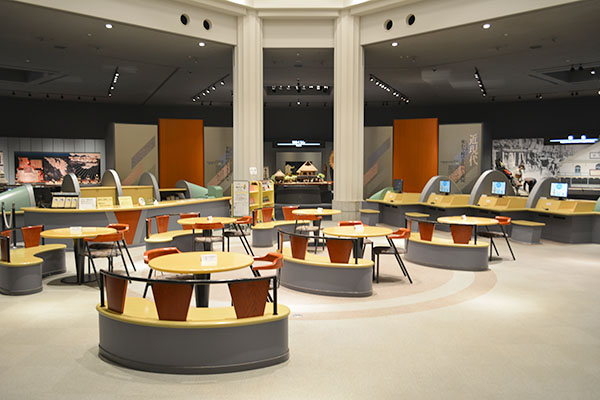 A place to take a break and learn using PCs. Visitors can search database and try PC quiz games
Mini Exhibition
We will introduce the materials and collections that collection in the museum. On the last day of the exhibition period, there is also a commentary by curator.
Q&A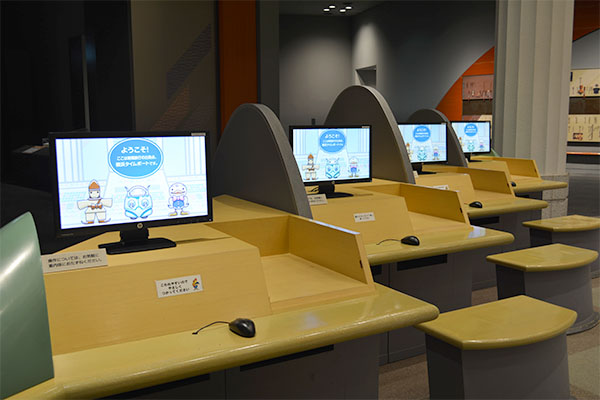 The study salon there is a corner that you can use the Q & A system.
History Guide Wall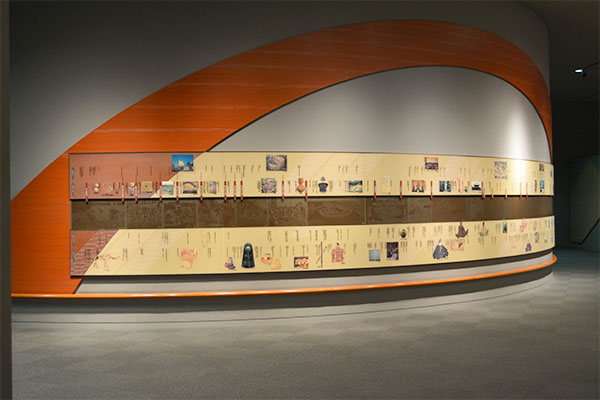 The outer wall of the theater history, and the history of the world, Japan, Yokohama, I have set up a "history guide Wall" which was expressed in the chronology wind the cultural assets of Yokohama.
History Theater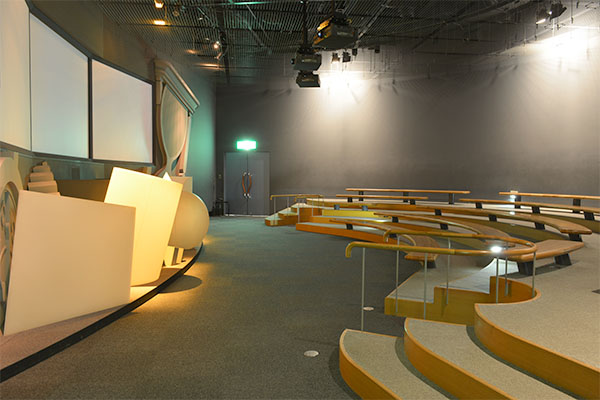 Yokohama's 20,000 years history is reproduced on a short movie with real images and computer graphics. Please enjoy a time travel in 15 minutes.
On the outer wall of the theater, "History Guide Wall" shows a panoramic view of histories in Yokohama, Japan and the world.
History theater showtimes

| Weekday | Sat, Sun, Holiday |
| --- | --- |
| 9:20 | 9:20 |
| 10:00 | 10:00 |
| 11:00 | 10:40 |
| - | 11:20 |
| 13:00 | 13:00 |
| - | 13:40 |
| 14:00 | 14:20 |
| 15:00 | 15:00 |
| 16:00 | 15:40 |
| - | 16:20 |